Yesterday, the first Swallowtail fluttered past my gardens. She didn't linger this time, just surveyed sources of nectar for sustenance. Perhaps she'll come back sometime today and dip into the fleeceflowers for a taste, although the heat index will each well into the 90s — hard to fathom in cool of morning.
These harbingers of summer are the largest members in the Papilionidae family. Their typical patterns of yellow and black markings bring back memories of my childhood summers in the Deep South. Those were the Eastern Tiger Swallowtail (Papilio glaucus) . . .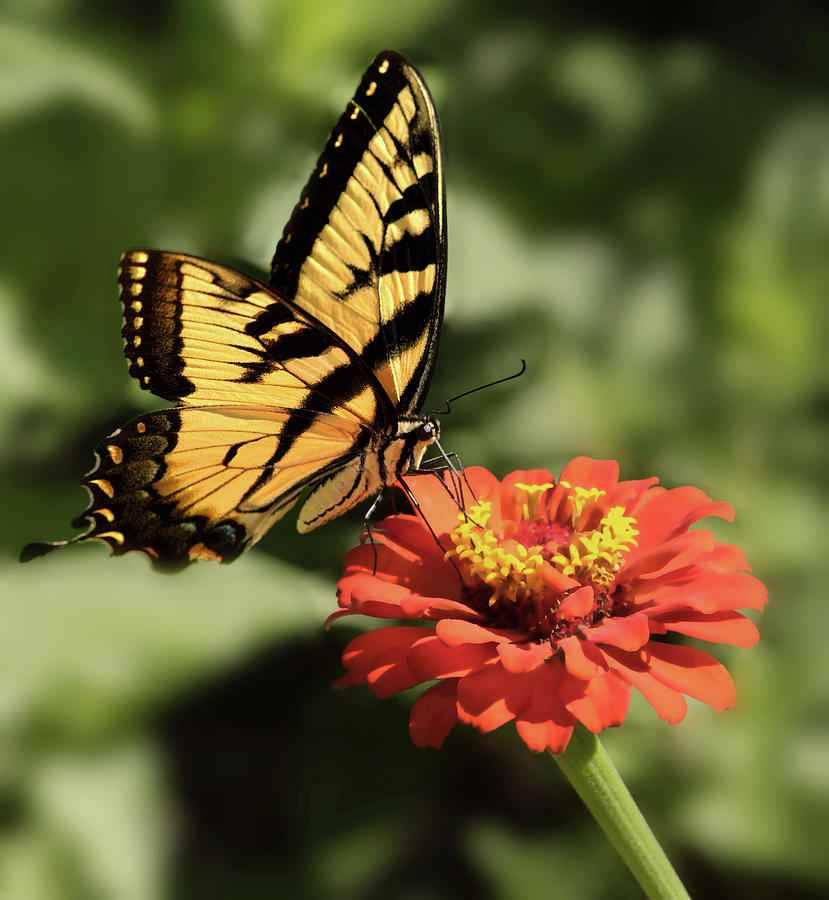 . . . whereas the Western Tiger Swallowtail (Papilio rutulus) ae familiar everywhere west of the Rocky Mountains. Notice the blue spots near the bottom.
And the Two-Railed Swallowtail (Papilio multicaudata) inhabit mountain streamside areas and open woods, lazily soaring high above. These are distinguished by a matching double row of blue markings along the bottom as well as the pointed double tails.
Confused yet? There are many more variations, but never mind. We'll simply be surprised by joy as they swoop and sail across our summer days. Call them variations on a theme.