My fondest of many memories of Butchart Gardens is the afternoon tea I enjoyed with my daughter nearly 20 years ago. It was May, her senior year of college. We had reserved a table on the veranda of the original Butchart family home, seen here at the far right of the house.
Below us the Italian Garden drew our eyes along its walkways surrounding lily pad ponds and brick bordered beds bursting in late spring bloom, a different perspective for us after having just enjoyed our stroll. I had fun pretending we lived there ourselves, waited on hand and foot by English servants.
This has always been my favorite of the five theme-based gardens at Butchart. Hard to believe that all this used to be the family's tennis courts in the early years of the 55-acre estate. Architect Samuel Maclure designed and completed the formal garden in 1926.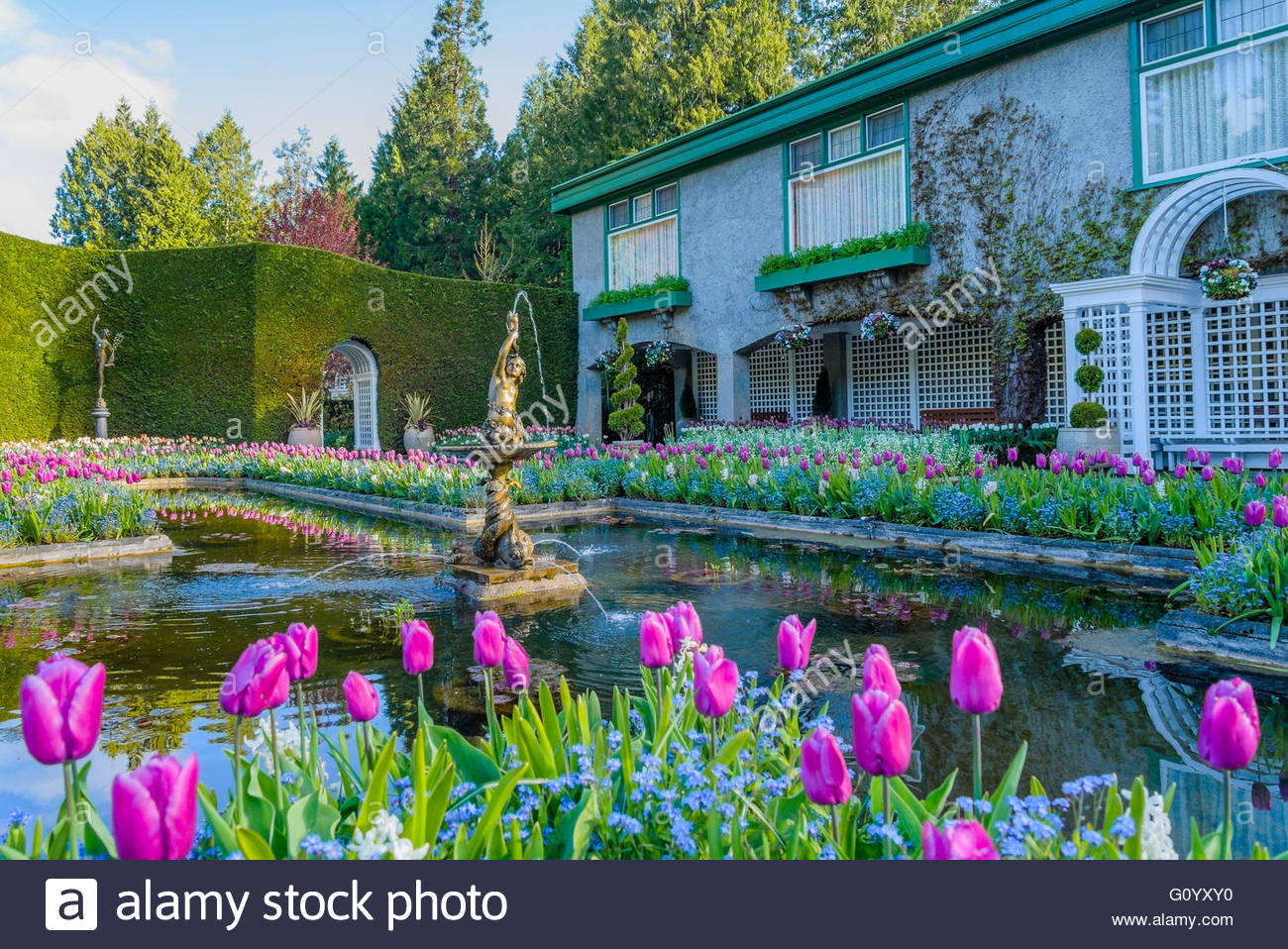 The theme of this enclosed garden may be Italian, but its ambience feels rather Austrian or Bavarian because of the architectural elements. Bordered reflecting pools replicate the ancient Persian design while tulips in spring and roses in summer whisper English countryside.
Robert Pim Butchart was born of Scottish ancestry in Ontario. In 1902, after his wedding to Jennie Foster Kennedy, he moved out to Vancouver Island and bought acreage some twelve miles north of Victoria, where he believed the required limestone could be found for his fledging Portland cement business. Constant demand for cement had grown for commercial developments from San Francisco to Seattle. Three years later, the first sacks of cement began sailing out of Vancouver Island ports aboard the Alexander.
In the meantime, Jennie Butchart planted flowers and shrubbery in an area between the house and Butchart cove, the area that is now the Japanese Garden.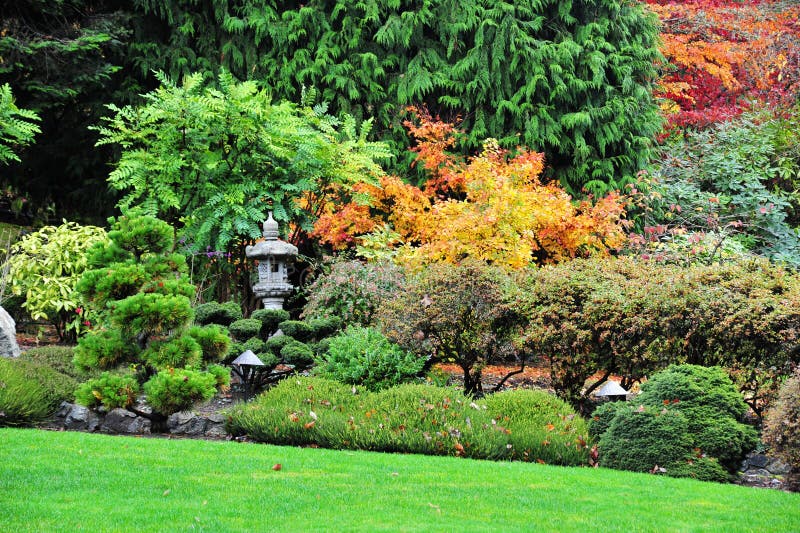 The Butcharts named their home "Benvenuto" which is Italian for welcome. They served tea to all that came, invited or uninvited. In 1915 alone, tea was served to 18,000 people!
By 1908 the limestone ran out, leaving a gigantic excavation pit near the house.
Jennie disliked this desolation left in view from her house and grounds, so she began the next phase of her gardening frenzy. She first planted Lombardy and white poplars along with Persian plums between the pit and the house, eventually creating what today is reknown as the iconic Sunken Gardens of Butchart.
In their later years, the elderly Butcharts retired to Victoria, leaving the estate and gardens bearing the family name to one of their sons, Christopher.
Visitors from all over the world continue to flock to these grounds in all seasons. For those who are blessed to live on Vancouver Island, B. C., it's a hop, skip, and jump on tour buses arriving hourly from Victoria and other points. For us who live south of the Canadian border, we add a delightful ride up on the Victoria Clipper after clearing customs stateside. Scottish bagpipers welcome us as we disembark in Victoria.
For tour packages, contact: