He rushed her off her feet, led her "down the garden path," and tried to keep her under lock and key like the books he had purchased but never read.
She trusted him with sweet acquiescence, an almost holy thing based on mutual grief and a need to be taken care of by a father figure once more, thus allowing herself to be swept along to the altar by his prearranged schedule as stage manager of wedding, honeymoon, life itself.
He tried to own her, body and mind and soul, with no independent thought in a life contrived for appearances' sake, hours regulated by a gong – a cross school boy being rude, with power to control while professing undying love for his "doll" wife.
And therein lay the crux of the matter: there was only one way of looking at a thing – his way. He forced her to assume the role of the pretty and irresponsible little woman in order to flatter him, reminiscent of Torvald and Nora in Henrik Ibsen's A Doll's House. Nora does escape in the end by running away, just as Vera had by jumping out of her sitting room window. Can Vera's successor, Lucy, even recognize the similarities in their situations?
Last week, I promised to write about Elizabeth von Arnim's Vera, fully expecting the novel to be full of garden references as her other three books I had read this spring. However, this one has so few that I had to read it a second time and take notes. Here is what I found:
Garden at Cornwall cottage
Fringes of trees hid the cottage from a dusty road. The gate faced the sea glittering in sunlight. The little garden featured a huge mass of fuchsia bushes. A seat, probably a bench as two people could sit on it, stood under a mulberry tree where several early scenes take place in the fresh air of August and September.
Garden references in London
River at Hampton Court and Palace gardens are mentioned in terse conversation with no descriptions given.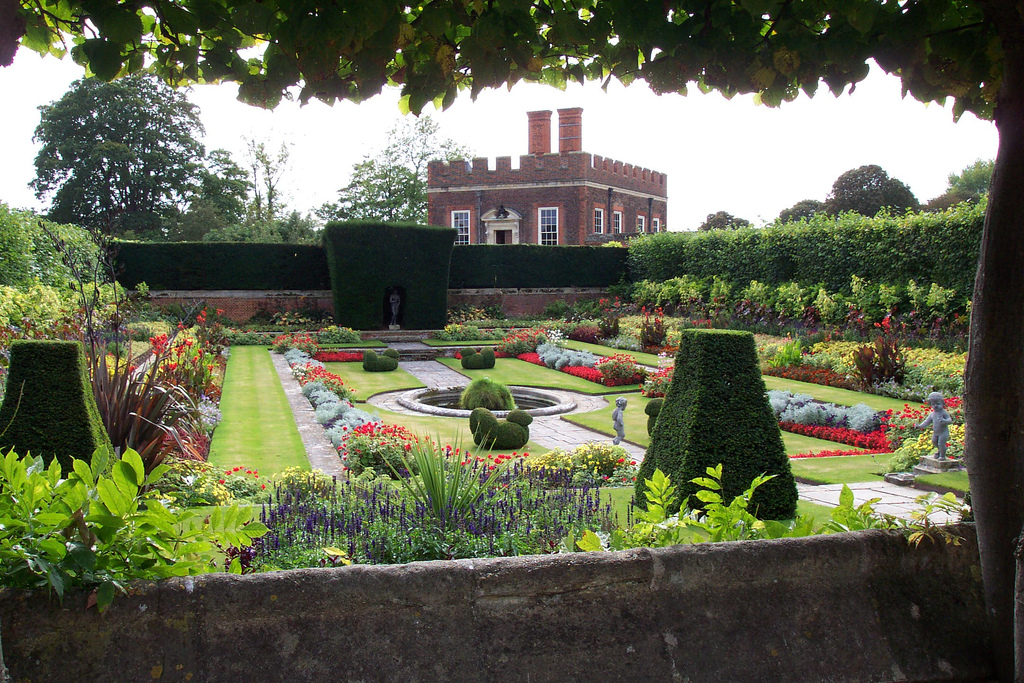 Garden at The Willows
Flooding from heavy rains turned the entrance roads to oozing black mud. Fringes of willows stand in the middle of meadows, seen from the muddy road. A variety of handsome shrubs encircled the house, down to a flowing river in the distance:
Laurustinus and laurels (bays?) surrounded the house.
Lawns with the sweet April smell of cut grass swept down from the house to a river flowing in the distance.
A huge birthday bouquet of yellow Kingcups graced the dining table, and then was moved to the library.
Wildflowers grew along the river sliding past the garden.
A flagstone terrace lay between the river and the library side of the house.
The scene in Vera's painting evoked Tuscany, a walled garden with an open door leading to a distant vista, suggesting escape.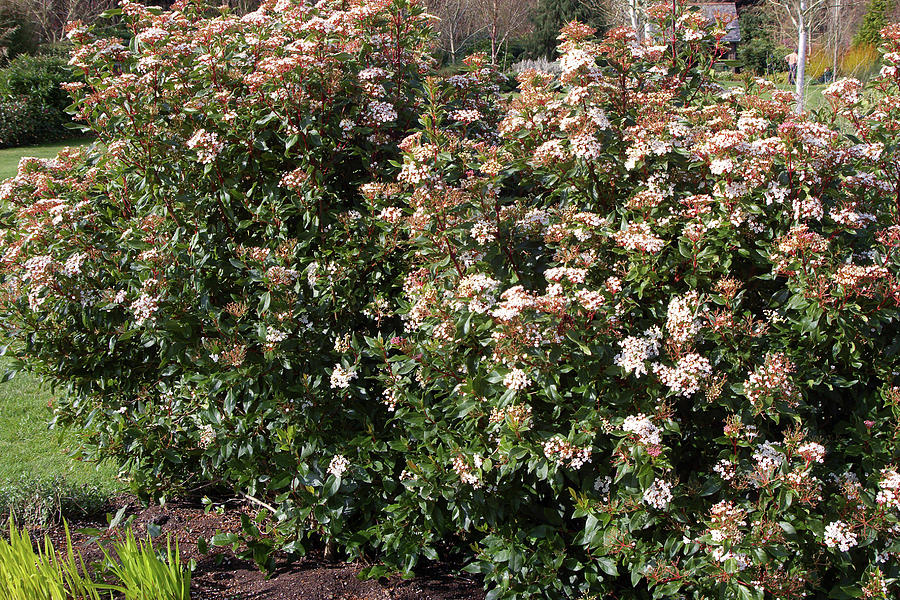 Descriptions of room interiors give color to the story, balancing the dearth of garden scenes. Other than the soft glow of a rare fire in the library and only once in the sitting room, the only interior light comes from bald electric lights so bright that one wishes one had worn a hat!
Stock Photo – 86374329