I've just found out why my tomatoes fail to ripen in a more timely manner. After all, our summer has been hot enough, from the 90s to triple digits, and I expected a near bumper crop from my healthy, lush Brandywine bush I bought from a reputable nursery in early May. The plant developed and grew well, up to five feet, at which point I topped it off. But most of the blossoms failed to produce fruit, and the ones that did were, and are, slow to ripen.
The optimum temperature range, however, should be 70 to 75 degrees Farenheit, I now know. Anything substantially warmer or cooler slows down the process. Yes, we're having cooler nights than usual, pleasant for sleeping with opened windows but not for growing summer vegetables. The further from ideal temps, the less efficient osmosis becomes.
The pigments that give tomatoes their red colors, lycopene and carotene, simply cannot be produced beyond the optimum temperature range. Moreover, bright sunshine isn't really necessary for ripening tomatoes. Instead, it's increased ethylene synthesis that controls the ripening process.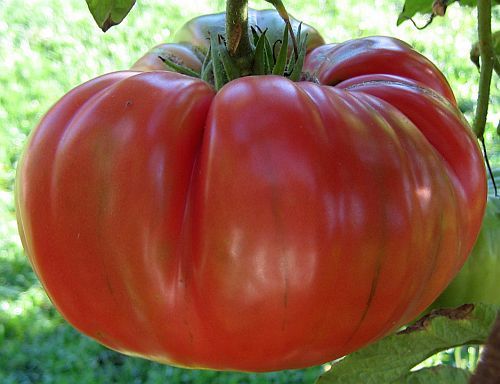 Increased fertilizer and water won't do the trick, either. In fact, extra fertilizer can be harmful to the plant in extremely hot weather by burning the roots rather than providing nutrients. Gradually, plants are unable to absorb water and nutrients; the leaves turn yellow and wilt. Growing heat-tolerant varieties, on the other hand, will help the plant take up the calcium already in the soil.
So what are they, especially heirloom varieties? Check with local garden centers and nurseries in spring, keeping in mind that individual characteristics can change within varying microclimates. Here is a partial list from Organic Farming and Gardening School (John Michael, OFGS.com, January 9, 2020):
Brandywine
Cherokee Purple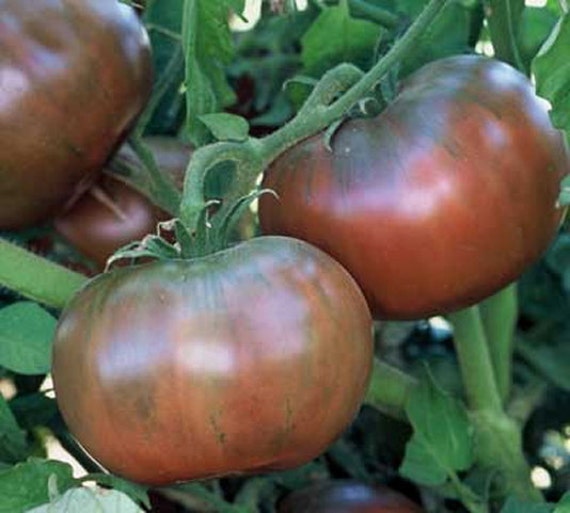 Early Girl
Genovese 
Green Zebra
Yellow Pear