Gardens are a wonderful distraction for me. How about you? With so much negativity flooding the air waves and crowding print media, do you feel it pulling your own thoughts down into an abyss of despondency? It's hard to think positively, to treat each day as a gift to be savored, to live hour by hour, never mind plan for an uncertain future. Well, stop here and take a deep breath. Walk outside, if you can, and take a look around you.
In my own little corner of the world in the Pacific Northwest, fall is well underway, with winter temperatures on its heels. This week ushers in 20 degree Fahrenheit nights, yet promises sunny days up into the 40s. Late yesterday afternoon, I snipped the last of the proverbial "last roses of summer" still blooming in my own garden — Betty Prior (c. 1935) — and gathered them into a bouquet of long stems standing in a glass beer stein.
Betty Prior roses in the garden
The back corner Sweet Gum tree has already turned golden/orange with splashes of red among green, a striking contrast to the Colorado Blue Spruce behind it. I see it through my study window while I work at my writing desk, those roses on a small table nearby.
Birches across the front of my property rapidly turn gold, so bright that, even on cloudy days, they appear as lamps shining through the drawing room windows, another contrast against grey skies. Soon those yellow leaves will carpet the lawns and call me outside to sweep them up while Charlie (my golden Cocker Spaniel) dashes about.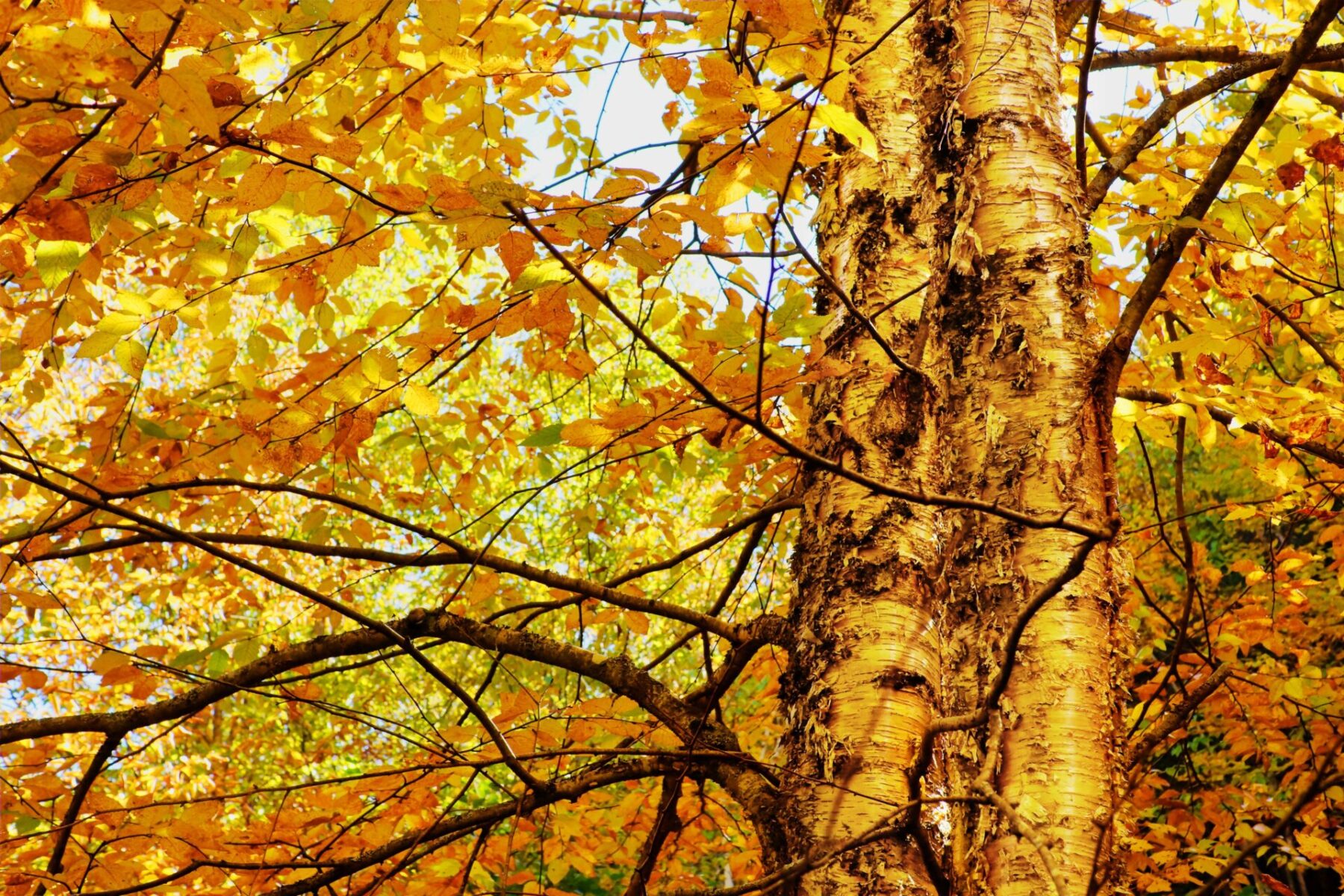 Negativity? Not here!